After a few glasses of wine, we decided to do some pumpkin carving: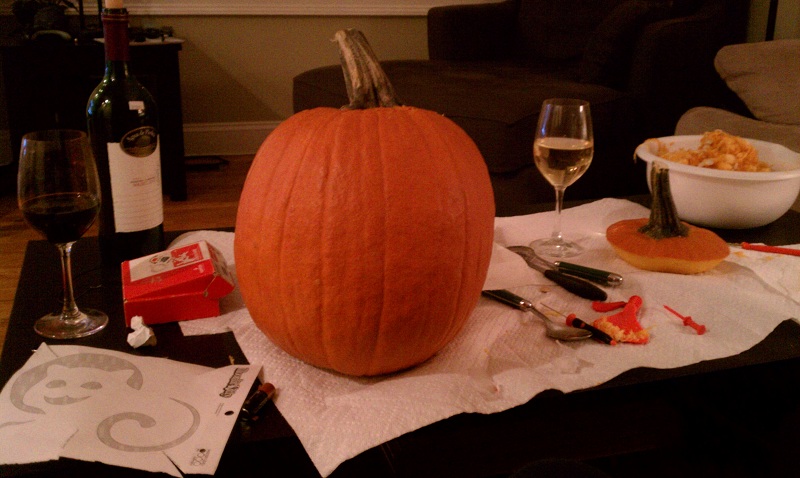 I chose a cat; she chose the ghost: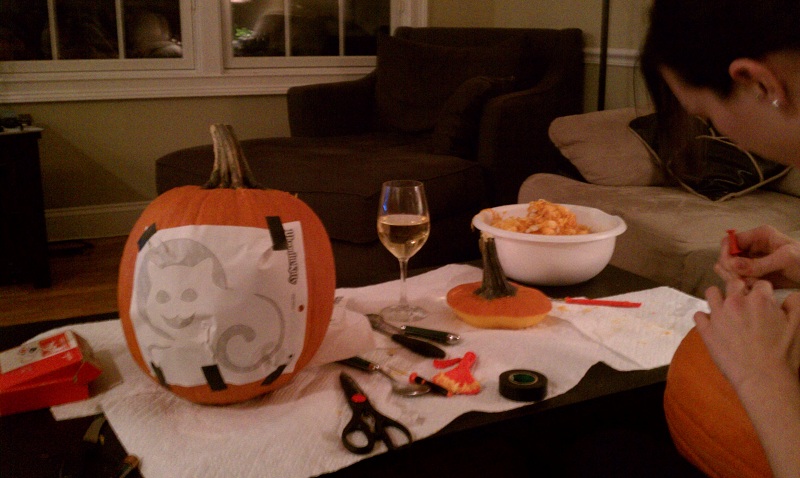 and the finished product: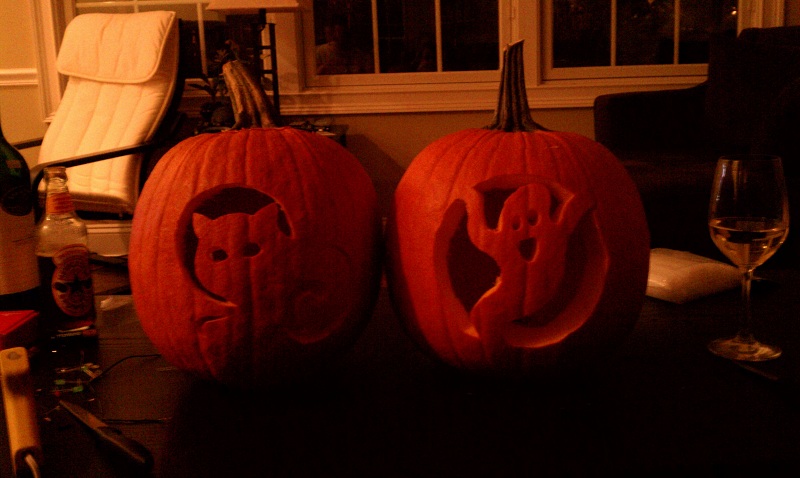 Then I had the bright idea to put some LEDs into it. Add a little creativity, and the dust that's been collecting on my Arduino was dusted off.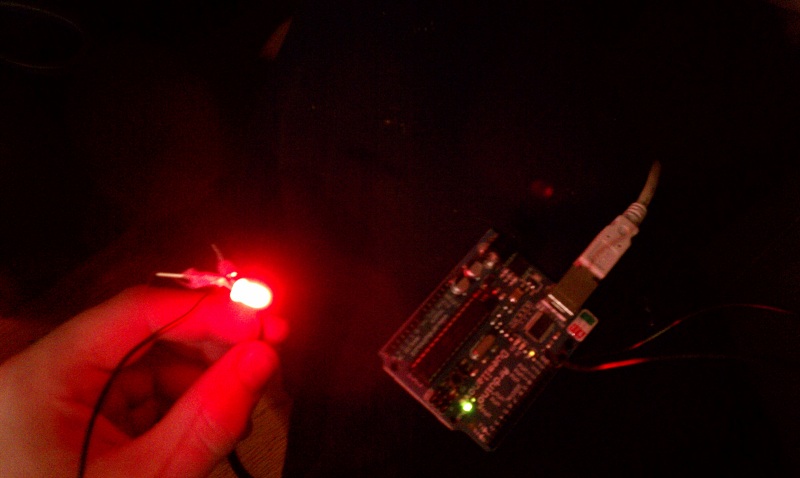 Here's the complete set of LEDs and their corresponding wires. We made 4 red and 4 yellow (two per pumpkin):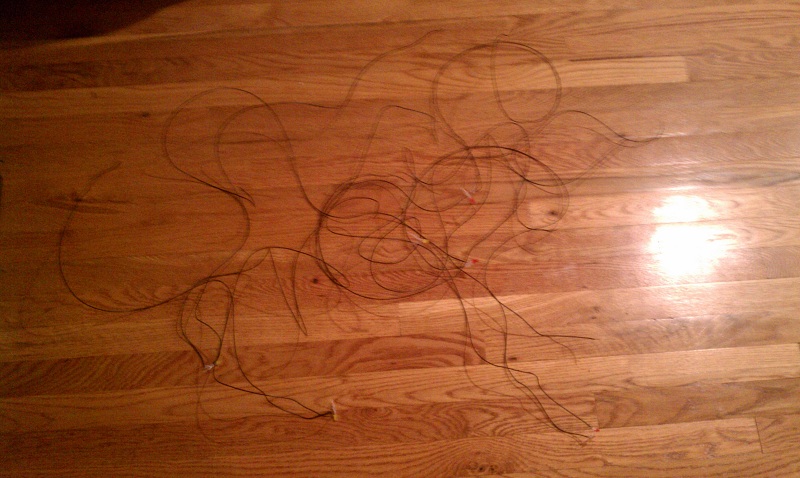 …then we wired up the pumpkins, labeled the colors and the ground/hot: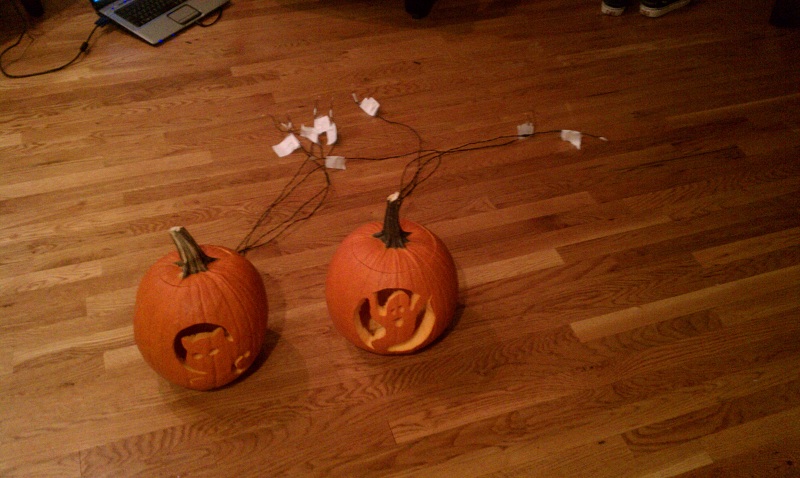 Thanks to my old iPhone charger (RIP Steve Jobs), we got power over USB from my living room extension cord: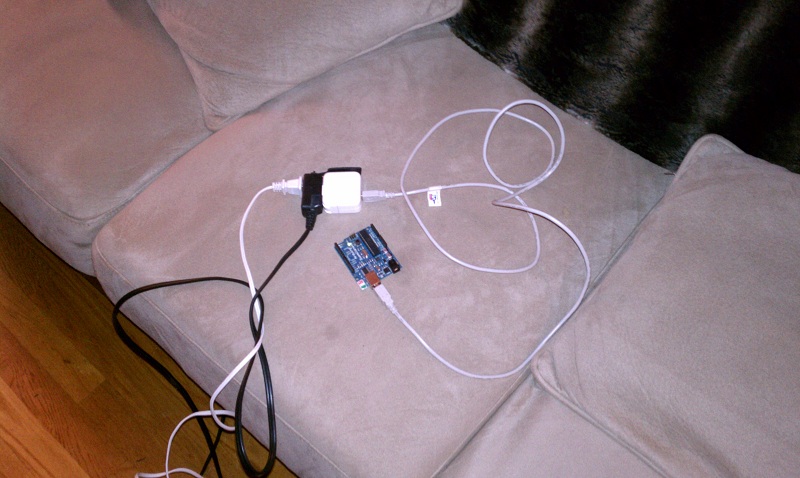 …and they turned out beautiful: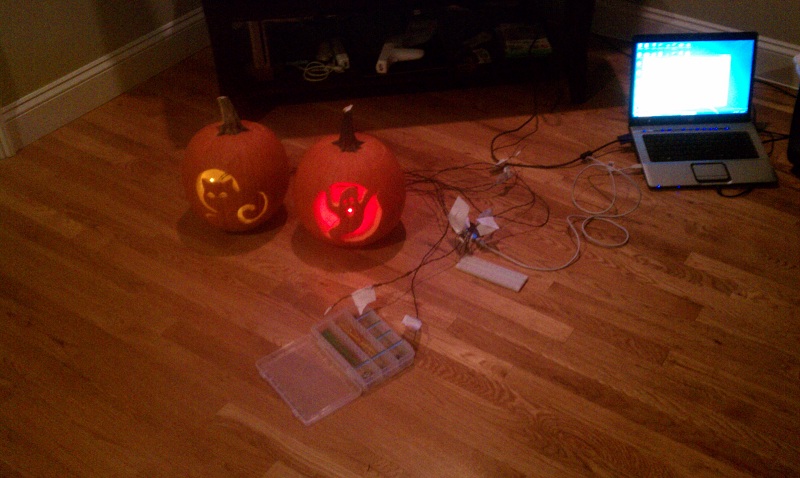 Here's a video (please excuse the sound):
Quote of the night: "I should have known pumpkin carving with you would have ended up like this."
More videos to come!